Welcome! Thank you for visiting my site!
1st and foremost I am a wife and a mother to a beautiful 6 year old little lady! My family is my EVERYTHING!
My passion for fitness started about 15 years ago when I finally got sick and tired of seriously BEING SICK AND TIRED. I was overweight for my height, miserable and had no concept of a healthy lifestyle. The transition from frumpy and  lazy to fit and active was a slow process but one that needed to take place Pronto!!!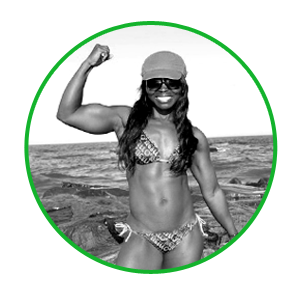 I gathered up the courage (and Money) to hire a personal trainer in 2004 when I could no longer take the lifestyle of an unfit chick! My trainer, (Justin) was awesome!! He  helped me not only to lose weight, but he introduced me to the whole idea of muscle building instead of just losing weight. He constantly stressed the importance of resistance training and the many benefits. After my sessions with him expired, I was HOOKED! I saw results in the form of muscles that I did not even know were possible to have!! From that point on, I decided to invest in my health and fitness instead of material things. I realized that a fit and healthy body can look good in anything! For birthdays, Christmases, and anniversaries, I asked for nothing but contributions to my fitness lifestyle in the form of cash to pay for more sessions.  Ha!

After over a year of paying for PT sessions, I decided to help others get fit as well. As much as I believed in my trainer and his formula , the sessions were VERY expensive.  I decided to go into the business and help people (particularly women) achieve their fitness goals at a more affordable rate.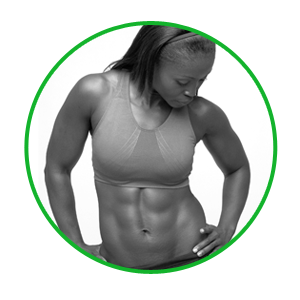 BODYBYAKUA FITNESS LLC was established and it has been a life changing experience. Having the knowledge and the ability to help others achieve a healthier lifestyle is the best feeling in the world! I love to see my clients transform into fit and healthier versions of themselves and not just skinny and frail! I can honestly say that FITNESS is my way of life! I love everything fitness related! Magazines,shows, sports you name it. Being active, to me, is NOT a chore, it is a lifestyle! I LOOK FORWARD TO MY GYM/TRAINING TIME.!
BRING YOUR BODY AND YOUR DRIVE AND THE RESULTS WILL FOLLOW!

I am a certified personal and group fitness trainer through AAAI/ISMA. I also hold a certificate as a Cardio kickboxing instructor as well as a Strength Training Coach. I offer personal one on one training and group fitness programs throughout all counties in NJ and NY.
---